media patrons: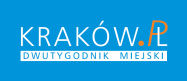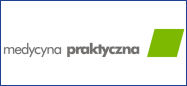 PAYMENTS
All the payments can be made after registering to the conference.
To make on-line registration payment or print bank transfer data, log in to the system.
Methods of payment:
on-line credit card payment
bank transfer
optionally - mail order credit card payment
In order to pay please follow the instructions:
On-line credit card payment
log in to the system,
click Pay on-line
mark proper fee you want to pay and click Pay on-line button
You will be transferred to the POLCARD safe on-line payment system. To make the payment, please follow the instruction.
IMPORTANT! The confirmation of the payment will be available in the system within a few hours.
Bank transfer payment
log in to the system
click Pay on-line
choose Billing Summary tab - click Print bank transfer data button under Bank transfer data information
make the bank transfer payment using the information provided
Please make sure that the bank transfer title includes the name of the participant, the name of the conference and the NRK number provided by the registration system.
IMPORTANT! Please remember that banks usually charge extra money for international money transfers. Please make sure that you cover the banking charges as well.
Mail order credit card payment should be used only if there are technical problems with the on-line payment
To pay by that method:
log in to the system
click Pay on-line
Print the PDF document available at the bottom of the page, under Important information, then fill it in, sign in and send by e-mail to cbin@adm.uj.edu.pl or by fax to 0048 12 663 38 58.
INVOICES
Participants who need an invoice have to provide the invoice data during the registration process.
The invoices are issued after the payment is made. The invoice data can be also provided after the registration process, but always before the payment is made.
To do so:
log in to the system
click Pay on-line
choose Invoice Preferences tab
click the Add invoice buyer button
type in the invoice data
press Accept button
choose from the list on the right proper fees by clicking the Add button
click Save changes button
The invoice is given after the payment is made. If you need the pro-forma invoice, you are kindly asked to send the request to cbin@adm.uj.edu.pl.
Note for Jagiellonian University affiliates: the workers and students of Jagiellonian University are required to send the financial obligation of payment to cbin@adm.uj.edu.pl just after registration. They are not obligated to give the data necessary for the invoice in on-line system. The financial obligation should contain the name of university unit and address.