media patrons: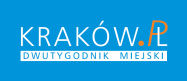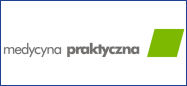 TOURIST INFORMATION
Welcome to Krakow, the former capital of Poland, a picturesque city with a rich legacy of unique historical relics and the oldest Polish university. Krakow is located in the southern part of Poland by the Vistula River. Approximately 300 km (190 miles) north of Krakow is Warsaw, the current capital of Poland, 100 km (60 miles) south of Krakow are the Tatra Mountains, more than 700 km (420 miles) north of Krakow is the Baltic Sea.
Krakow is situated in a region of temperate climate. Weather changes are frequent, July is the warmest month in the year. In September, the month's of Symposium, the average temperature ranged from 12-14 °C.
WEATHER FORECAST - links:
The inhabitants of Krakow are open and welcoming. Knowledge of the English language is increasing in Poland every year. There is a lot to be done yet but you can be sure that you will find many young people around to help you to communicate. It's not only because they want to practice their English but often it is an example of that well known Polish hospitality when you will explore Poland. You will also find many international guests in Krakow.
GETTING TO KRAKOW
You may arrive in Krakow by plane, train, car or bus.
Plane
The John Paul II International Airport Krakow-Balice
Balice, ul. kpt. Medweckiego 1
Phone +48 801 055 000, +48 12 295 58 00
For updated information on flights and connections, see the website:
www.lotnisko-balice.pl/eng
Facilities at the airport: foreign currency exchange office, ATMs, BPH-PBK S.A. bank branches, restaurant and coffee shop at the passengers terminal, viewing terrace coffee shop, duty free shop in the main flight departure hall, 24/7 parking lot, car rentals agency.
The Balice airport is linked to the city by train, bus or taxi. The Krakow-Balice Station is located approximately 200 m from the passenger terminal. You can get there on foot (a 5-minute walk) or take a free of charge shuttle bus service which operates to and from Krakow-Balice Station; the shuttle bus stop can be found in front of both T1 and T2 terminal. Travel time to the main railway station in the centre of city is approximately 16 min. and this is the fastest link between the airport and the centre of the city.
Taxi is the most comfortable way to reach your destination place in the city. It takes approximately 20 minutes to reach the city centre by taxi (more time during rush hours). The fare should be about 70 - 80 PLN (ca. 20 EUR), credit cards are accepted. RADIO TAXI 9191 (www.radiotaxi919.pl) provides a 24 hour individual transportation service from the airport. The taxi ranks can be found in front of the terminals. You may also call a taxi at +48 12 419 00 00 (for foreigners).
The bus stop is located directly at the roundabout in front of the T1 (to the right) and T2 terminals (to the left) – see the airport map. The airport is served by two bus lines: 292 and 208 (the Municipal Transport Company "MPK S.A."). It takes approximately 40 minutes to go to the center of the city. The fare is 2.50 PLN (ca. 0.55 €), and tickets on buses without dispensers can be bought from the driver for 3.00 PLN (0.70 €). You will need to buy a ticket for each item of luggage bigger than 60 cm x 40 cm x 20 cm (also 2.50 PLN or 3.00 PLN respectively). Tickets can also be purchased at newspaper stands in the passenger terminal on your way out of the airport.
You can also use other airports, for example Warsaw or Katowice.
Railway
The city is easily and comfortably accessible by train from all larger cities in Poland, e.g. the journey by the InterCity train from Warsaw takes only 2.5 hours.
Apart from local transport systems, Krakow also has direct railway links with Berlin, Budapest, Bucharest (from June to August trains also run to Varna), Hamburg, Kiev (from June to August trains also run to Odessa), Lviv, Prague, Vienna, Żilin.
All trains stop at the Main Railway Station.
Detailed information regarding links - desk phone: 42 20 55 007, from abroad: +48 22 511 60 03 (intervention telephone till 3.00 pm); www.pkp.com.pl
Coach
The bus/coach station is located at the Wit Stwosz Square (east side of the railway station) and at Cystersów Street 15 (for some domestic links).
Domestic and regional links are serviced by RDA - (+48) 703 40 33 40; www.rda.krakow.pl and private transport agencies.
MONEY
Currency Exchange
Decimal currency is used in Poland (Polish zloty – PLN) and currency units are "zloty" and "grosz" [grosch]. Polish notes are: 200, 100, 50, 20, 10 PLN. Coins are: 5, 2, 1, 0.50, 0.20, 0.10, 0.05, 0.02, 0,01 PLN Banks.
There are a number of banks as well as automatic teller machines located around the Main Square, which accept most major credit and charge cards. Moreover, most shops in the city centre allow payment by card.
Banks in Poland are open from 10:00 - 18:00 Monday to Friday. Most banks are closed during weekends and public holidays. Automatic Teller Machines are open 24 hours and are located throughout the city and surrounds. Facilities for exchange of currency are available at the airport, larger hotels and banks. It is very difficult to pay with foreign money (even US dollars or Euros) in shops, taxis or restaurants.
Exchange Offices
Money exchange is possible in exchange offices and banks. As banks usually take a small commission for such services this method is less attractive and beneficial for customers.
IMPORTANT TELEPHONE NUMBERS
When phoning:
from abroad: dial +48 - international prefix for Poland,
from other regions of Poland: dial 12 - Krakow area code
Emergencies
Ambulance:999
Police: 997
Fire Brigade: 998
All emergencies, phoning from a mobile telephone: 112
TRANSPORT
Public Transport in the City (MPK)
The fare is 2.80 PLN (ca. 0.7 €) - single trip. Tickets can be purchased from: the bus driver, the RELAY newsagent's shop - T1 international terminal, mezzanine, the ticket machine at the bus stop. Additionally, ticket vending machines can be found on 292 line buses. A luggage transport is free of charge.
We recommend to get the city centre by train, the fastest link between the centre of Krakow and the airport. Travel time is 18 minutes. The train station is located 200 m from the T1 international terminal. For travel between the terminals and the station, we advise you to use the free Shuttle Bus service.The Shuttle Bus awaits at the rail station and transports passengers between the international (T1) and the domestic (T2) terminals and then comes back to the station.
One-way ticket price: 10 PLN. Ticket can be purchased: on a train, from train attendant on a train, from automated cashier in terminal T1 (from automated cashier located near center exit)at Kraków Main Train Station (at ticket counters or from automated cashier located at Platform 1). Time table is available on the Balice airport website.
Information: 19 150, www.mpk.krakow.pl
Bicycle and car rentals
(see www.krakow.pl/en/turystyka)
Cars
There are three limited traffic and parking zones within the city centre of Krakow. It is necessary to pay parking fees within these zones.
Entrance to limited traffic and parking zones is indicated on information boards marked D-44. These information boards signal entrance to the zone where parking fees are collected. Parking cars in these zones without payment of parking fees is prohibited, except in the case of vehicles belonging to person or organisations granted free access and parking public transportation vehicles in designated areas. The D-44 information board is effective to the point where it is cancelled. (The board is not invalid at the nearest crossing.)
Taxis
There are a number of taxi fleets in Krakow, and travelling by their clearly marked cars is much cheaper than by those not associated with taxi corporations. In some fleets, booking taxis by phone entitles you to a further price reduction. Phone numbers: 19 663, 19 633, 19 625, 19 191, 19 666, 19 661.
Passport and Visa
Poland is a member of the European Union. A visa is required for citizens of countries that do not have visa-exempt agreements with Poland. Please contact the nearest Polish Embassy or Consulate for visa requirements.
Insurance
The Organizing Committee recommends all attendees to take out personal travel and health insurance for their trip.
Shopping
Opening hours are usually 9.00 – 19.00, Monday - Saturday. Shopping centres and supermarkets are open 7 days a week, usually until 22:00. Small shops are open until 13:00 on Saturdays and are closed on Sunday.
Tipping
Tips are welcome. Tipping is not regulated in Poland as it is in other parts of the world. It is your prerogative, a reward for service. It is customary to tip hotel porters, and a gratuity of about 10%-15% is usual in restaurants if good service is received. NO service charge is added to hotel or restaurant bill.
The most information about the city, municipality, practical advises you can find on the official website of Krakow: www.krakow.pl.
Additionally we encourage you to enter the website www.krakow.travel, where you can find the exhaustive information about accommodation, sightseeing and dining, tourist attractions, download maps and guidebooks, use the automatic stay planner.