media patrons: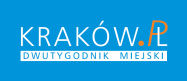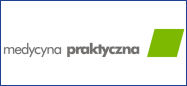 KEYNOTE SPEAKERS
The group of experts in different scientific fields associated to aerobiology was invited to lecture on the latest research methods, cross-section research results and hot problems referring to environmental monitoring and natural environmental threats. Below you can find enclosed information about the speakers, affiliations and keynote titles in the particular sessions.
OPENING SESSION
Professor Siegfried Jäger Medical University of Vienna, Austria
European Network, new challenges
Dr Lorenzo Cecchi University of Florence, Italy
Towards a molecular vision of allergology: the contribution of allergen count
GENERAL MONITORING
Professor Giuseppe Frenguelli University of Perugia, Italy
How do plants keep track of the seasons of the year?
MODELING FORECASTING
Dr Matt Smith Medical University of Vienna, Austria
Modeling and forecasting: methods in aerobiology
PHENOLOGY
Professor Carmen Gálan University of Cordoba, Spain
Effect of climate change on plant distribution and phenology in the Iberian Peninsula
FUNGAL SPORES
Professor Mike Muilenberg University of Massachusetts, United States
Collecting and identifying airborne fungal spores. New technologies vs. traditional approaches
MELISSOPALYNOLOGY
Professor Anna Wróblewska University of Life Sciences in Lublin, Poland
Pollen spectrum of honeys and bee bread
AERO-AGRICULTURE
Professor Roy Kennedy University of Worcester, UK
Detection of variation within fungal species in aerobiological samples using molecular methods
PHYTOPATHOLOGY
Dr Jon West Rothamsted Research Institute, Harpenden, UK
Aerobiology and air sampling in plant pathology
BIOTERRORISM and TOXYCOLOGY
Professor Janusz Kocik Army Institute of Hygiene and Epidemiology, Warsaw, Poland
Aerobiology of biowarfare – what do we know?
INDOOR ALLERGENS
Professor Rafał Górny Biohazard Laboratory, National Research Insitute, Warsaw, Poland
Microbial fragments as hidden indoor contaminants
ENVIRONMENTAL STUDIES/POLLUTION
Professor Stanisław Wicherek Université Paris IV Sorbone, CNRS, France
Air pollution and health: the case study of Cracow and asthma
CLIMATE CHANGES
Dr Bernard Clot Bio-and Environmental Meteorology, MeteoSwiss, Switzerland
The wind of change: effects of climate change on airborne pollen concentrations
FOSILE AND MODERN POLLEN RAIN
Professor Sheila Hicks University of Oulu, Finland
Is the present the key to the past or the past the key for the future?
MEDICAL-PALYNOLOGICAL DAY
During the Medical-Palynological sessions the short communications on clinical aspects of pollen and fungi allergy, epidemiology of allergenic diseases in Europe, latest researches on aero-allergens and especially on the practical application of aerobiological monitoring in medical practice will be presented. Among the invited speakers the Polish and foreign medical doctors, experts in allergy treatment prevail.
PLENARY SESSION
Professor Bolesław Samoliński Medical University of Warsaw
Epidemiology of pollen allergy in Europe
Professor Siegfried Jäger Medical University of Vienna, Austria
European monitoring of airborne particles regarding threat for health
Dr Mikhail Sofiev Finnish Meteorological Institute
Towards integrated biological and chemical air quality forecasting and assessment in Europe
Professor Heidrun Behrendt Technische Universität München, Germany
Allergotoxycology - molecular studies on the relation between pollen allergens and environment
PATHOMECHANISM OF POLLEN ALLERGY
Professor Marek Kowalski Medical University of Lodz, Poland
Molecular pathomechanisms of pollen allergy
Professor Karl Christian Bergmann Research Institute for Lung Diseases, Berlin, Germany
Pollen allergens – latest news
Professor Krzysztof Buczyłko Allergological Centre, Lodz, Poland
Otolarhyngological problems during the pollen season
Professor Magdalena Czarnecka-Operacz Poznan University of Medical Science, Poland
Pollen allergy and airborne dermatitis
POLLEN ALLERGY TREATMENT WITH REGARD TO POLLEN MONITORING
Professor Ondrej Rybnicek University Hospital Brno, Czech Republic
Pollen monitoring in pollen allergy diagnostics and treatment
Professor Piotr Kuna Medical University of Lodz, Poland
Pollen monitoring in pollen allergy diagnostics and treatment
Professor Michel Thibaudon Réseau National de Surveillance Aérobiologique, France and dr Piotr Rapiejko Allergen Research Centre, Warsaw, Poland
Information systems for patients
Dr Carmi Geller-Bernstein Kaplan Hospital, Rehovot, Israel
Introduction to the DISCUSSION in the EXPERT CIRCLE: The importance of the co-operation between palynologists and allergologists to improve the allergological practice
SPECIFIC IMMUNOTHERAPY
Professor Hans Jørgen Malling Allergiklinikken, Gentofte Hospital, Hellerup, Denmark
Specific immunotherapy of pollen allergy, indications and efficacy
Professor Marek Jutel Wroclaw Medical University, Poland
Pathomechanism of the specific immunotherapy
Professor Barbara Rogala Medical University of Silesia, Katowice, Poland
Methods and monitoring of the specific immunotherapy