media patrons: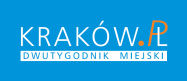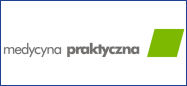 WELCOME
According to the Meier (1930) definition, Aerobiology investigates the passive transport of biological particles through the atmosphere and its effect on living systems and environment. The aerobiological observations are useful to interpret processes proceeding in biology, meteorology and ecology but also these disciplines are of great help in understanding of aerobiological processes. Monitoring of airborne biological particles and their way from a source to a deposition place is a wide field and many scientists of different disciplines have an opportunity to display their talents.
Aerobiologists are always open and willing to meet together at the congresses, conferences and workshops and to discuss appearing problems.
As organizers of the 5thESA we believe that our meeting under the auspices of EAS will be professionally prepared in respect of the merits and organization. General Assembly of EAS accepting that the 5th European Symposium will be held in Krakow, entitled us to invite all people interested in aerobiology and also in our beautiful and historical city where the history coexists with the presence time to visit Krakow.
Sightseeing the city you can meet the evidences of the first settlement dated back to the 11th century and stories about a brave king the Krak, the dragon of the Wawel castle and hourly bugle-call sounded and broadcast from the tower of St Mary's Church. The city is protected by its patrons: Saint Stanislaw of Szczepanowo, Saint Florian, Jan Kanty, Saint Joseph and Saint Jack. Lajkonik, the hero of the Krakovian festivity, commemorating the repulse of the invading Tartars in the 13th century, is riding a hobby-horse in Tatar disguise through the streets of the city. His image presents the Symposium logo created in the form of exlibris by Krzysztof Kmieć.
However, Krakow houses not only relics of the past but also the academic centre which has been visited by students since the 14th century especially the famous Jagiellonian University. The Jagiellonian University is just willing to invite all who likes to participate in the 5ESA, to meet friends and to discuss different, scientific problems. To reach this aim the organizers will make any effort to build scientific sessions with interesting oral and poster presentations including lectures of known scientists dealing with the different disciplines. The main subject matter of the Symposium will be widely understood pollen and fungal spores monitoring and its application in estimation of climatic and phenologic variations and in allergology. We wish to extend the subject matter by melissopalynology, forensic, toxicology and using the results of monitoring in agriculture and plant genetics. We believe that organizers and delegates will do our best which will affect the further development of aerobiology in Europe.
Looking forward to seeing you in Krakow in 2012!
On behalf of the Organizing Committee
Dorota Myszkowska